The BlueBio consortium, together with project coordinators of cofunded projects and those who coordinated projects from the 1st additional call met in Lisbon 6 – 7 June for an end-term and mid-term evaluation of the projects.
Experts attended the meetings and gave their remarks after each presentation. Altogether 29 funded projects were presented and all presentations were well received.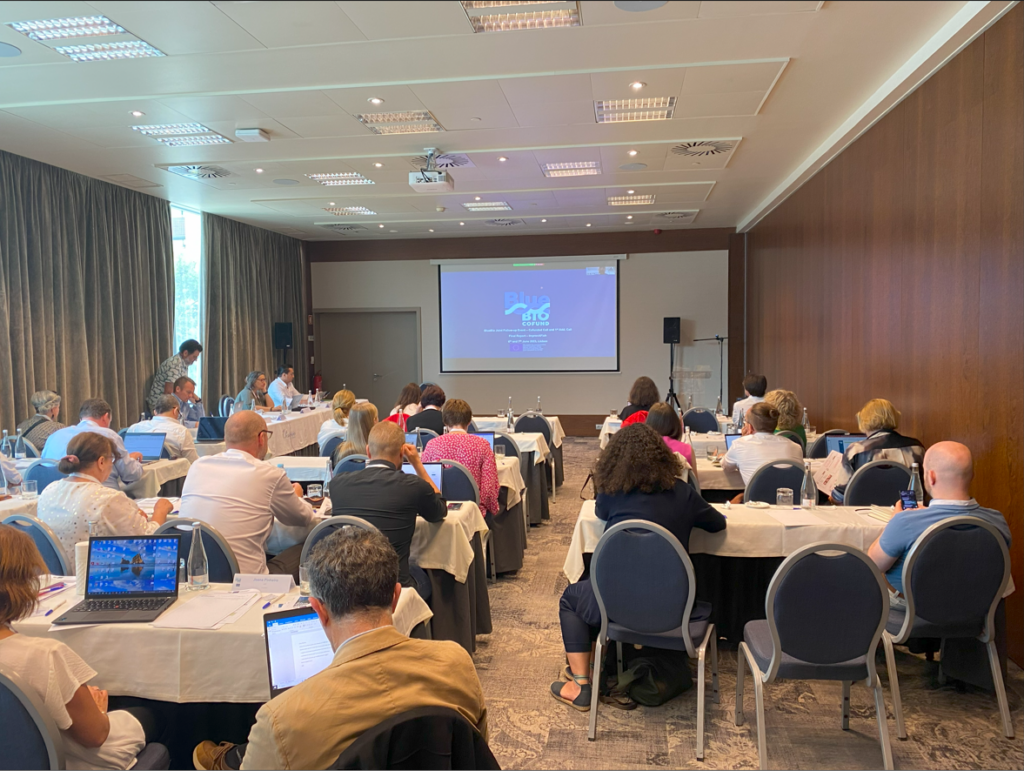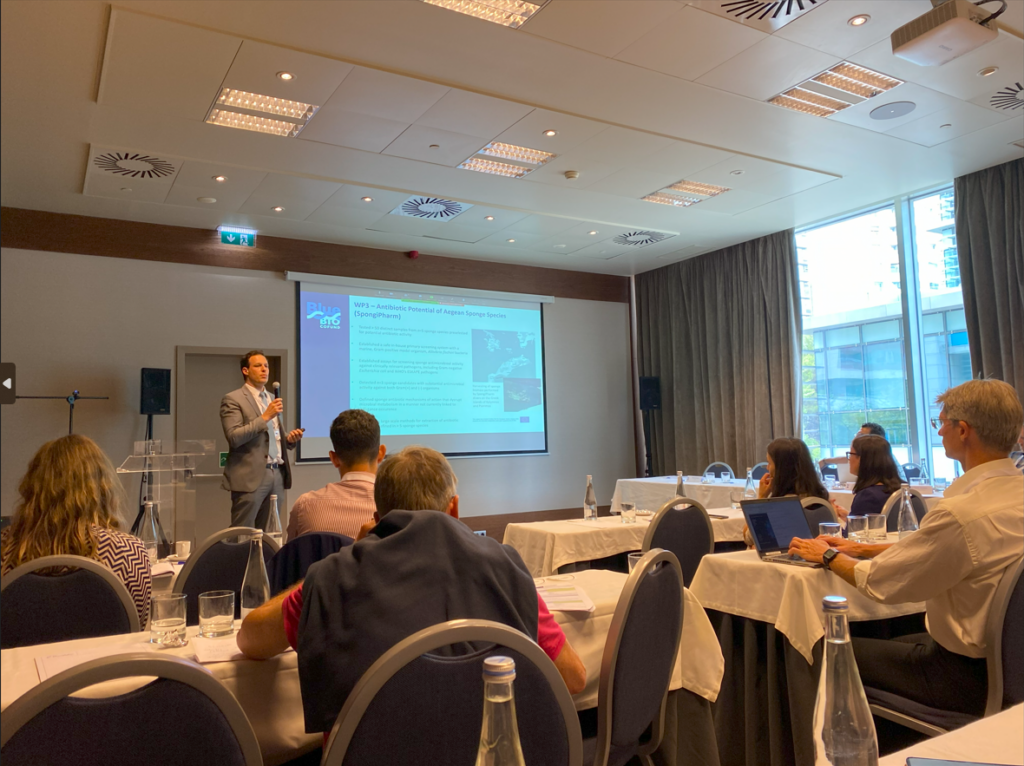 The first day was dedicated to presentations of projects in two parallel sessions, and at the end of the first day the Oceanario de Lisboa was visited, and a social dinner for attendees was arranged with mouthwatering dishes of bacalao.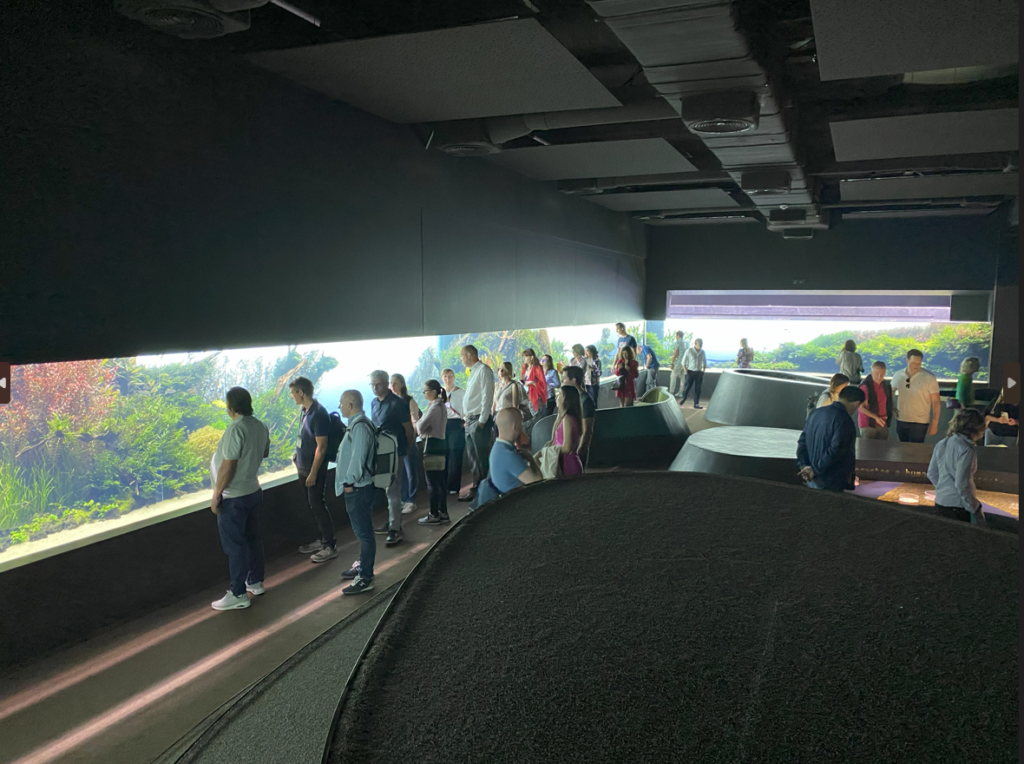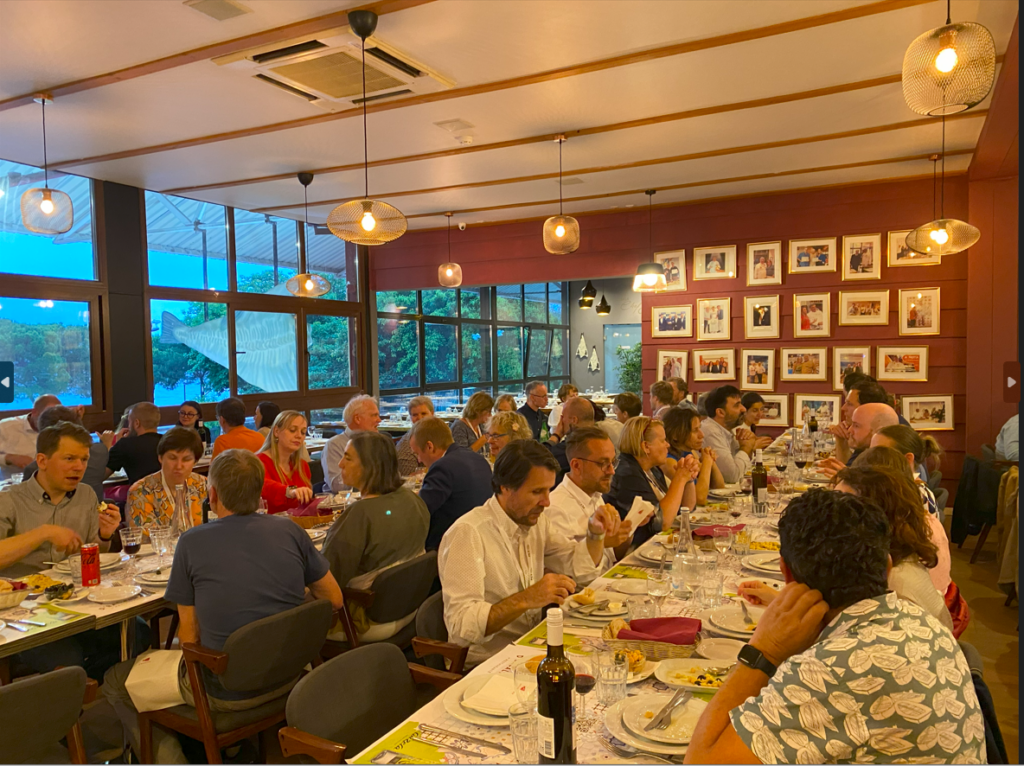 On the second day, the morning was dedicated to general discussions and presentations of the BlueBio concept and its value chain and panel discussions on the challenges of the Blue Bioeconomy. The panel was chaired by the BlueBio coordinator, Ingeborg Korme, with participation of Helena Vieira (Mission Ocean board), Siri Granum Carson (director, NTNU Ocean), and Mariana Doria (Algae4Future).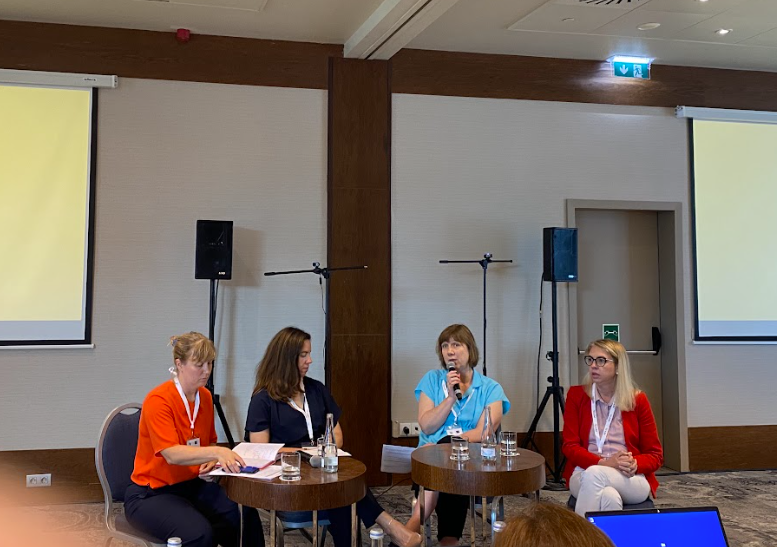 At the end Ingeborg Korme (RCN), the BlueBio coordinator and Abraham Trujillo Quintela (AEI), who is leading the monitoring of projects, wrapped up the successful meeting. All those who attended expressed their gratitude and pleasure of being able to meet and exchange views with colleagues.